Cart (

0

)
Recently Added

0

Item
Total

$0
The item you just added is unavailable. Please select another product or variant.

Cart (

0

)
The item you just added is unavailable. Please select another product or variant.
"Creating custom work is both an honor and a treat.
With each personalized piece, I love the challenge and the
opportunity to collaborate with someone new."
– Madison Snider, Founder
OPTION ONE:
PERSONALIZE
THE COLLECTION
Pick out your favorite piece from the Fewer Finer collection and personalize to your liking: re-adjust to fit your own precious stone, add additional stones, customize chain lengths, and more. Achieve the classic Fewer Finer style, with your own twist. Pricing starts at $500.

OPTION TWO:
START
FROM SCRATCH
Create a one-of-a-kind piece to celebrate a cherished memory, or turn an aged piece into a new, modern style. Take beloved jewelry, valued for its stones or sentiment, and transform into an everyday piece. You will take part in the full design process from casting custom molds to providing inspiration.
Pricing starts at $1,500.

Custom Heirloom Jewelry Redesigns
I love working with you to redesign jewelry and create a piece that you will never want to take off. In keeping with the FewerFiner ethos, we'll create a effortless design that is both elegant and truly wearable. So many of us hold onto aged pieces that are valuable in metal and stone, or because of a dear and sentimental attachment. If these pieces are in your heart but don't fit your style, we can re-imagine anything to be cherished as something new. Here are some of my favorite examples.

This client had a wedding ring she inherited with a good collection of diamonds in it! We removed the stones and created a custom pendant in a shape and size she did not have in her collection, and organically scattered the diamonds on the face of the pendant.

This client came to me with a collection of four rings from her mother and grandmother. We took the two main stones - one from each of them - and set them into either side of the Two Pockets Ring. The small stones were start set into the sides of the ring. The idea for this piece was that the client would be wrapped with love by these women from all sides. The end result is a stunning work of art!

This client inherited her mother's original engagement and wedding rings and wanted to do something special with them. We could not believe how these rings had been constructed, covering the diamonds and sapphires with a lot of metal that took away from the stone's brilliance. We turned the sapphires into an in-line diamond necklace, adding the single diamond into the mix to keep the engagement ring's stones together in one final piece.

This client came to me with a diamond bangle that presented a few problems: the design had bent overtime, she did not like the round nature of bangles, and she preferred yellow gold to the rose gold of her original piece. She loved the Essential Bracelet from the Fewer Finer Collection and so we simply removed her diamonds and reset them into that piece. She now has a customized version of this piece that she can wear everyday!

This client inherited her father's wedding band. We made the ring smaller to fit her, but kept the unique original shape. With the diamonds, we made an In-Line Diamond Necklace.
More Examples from Custom Projects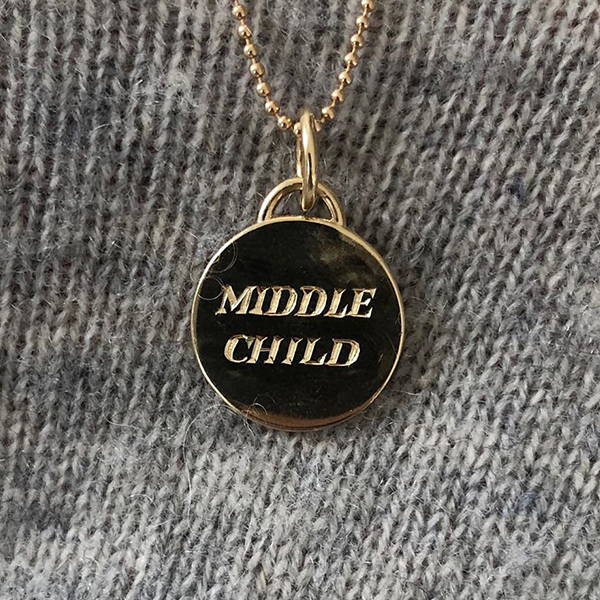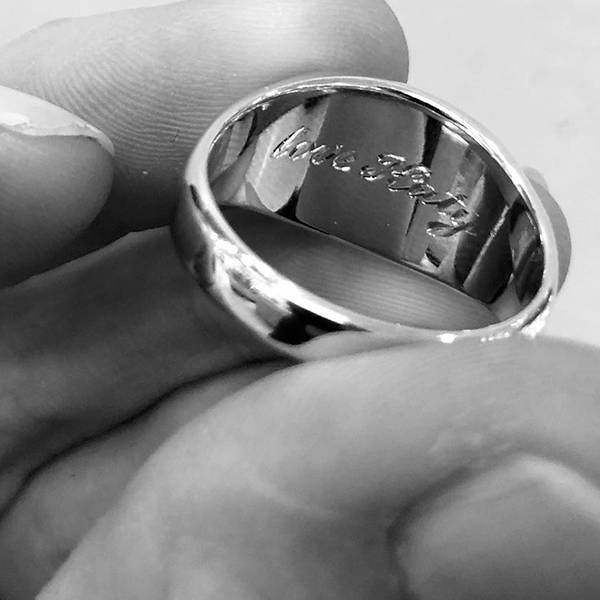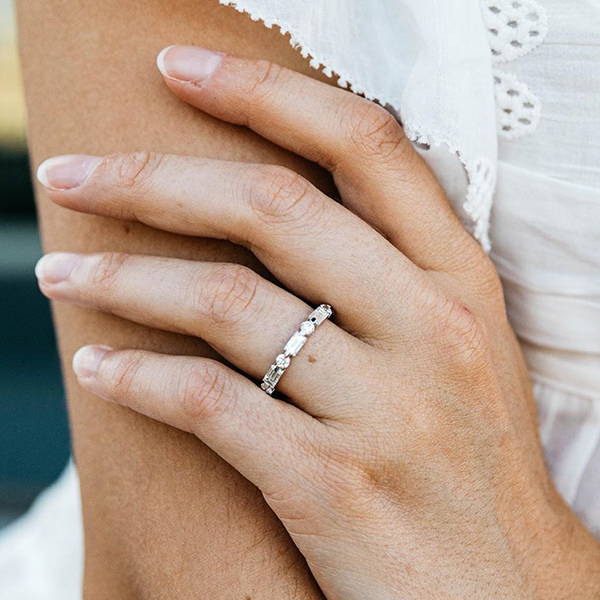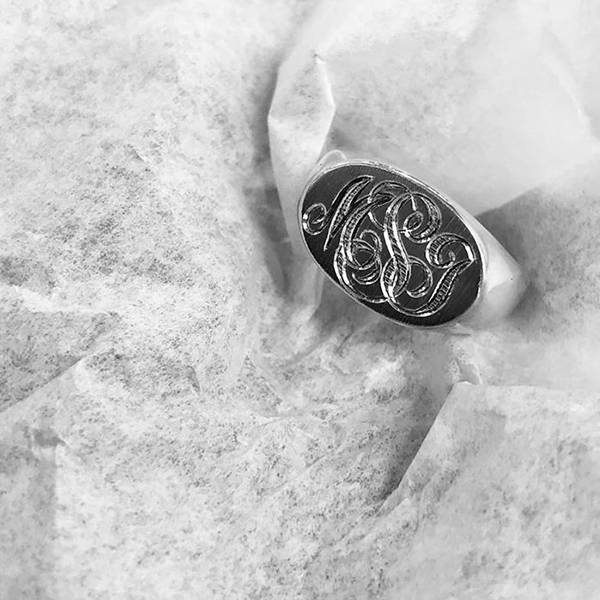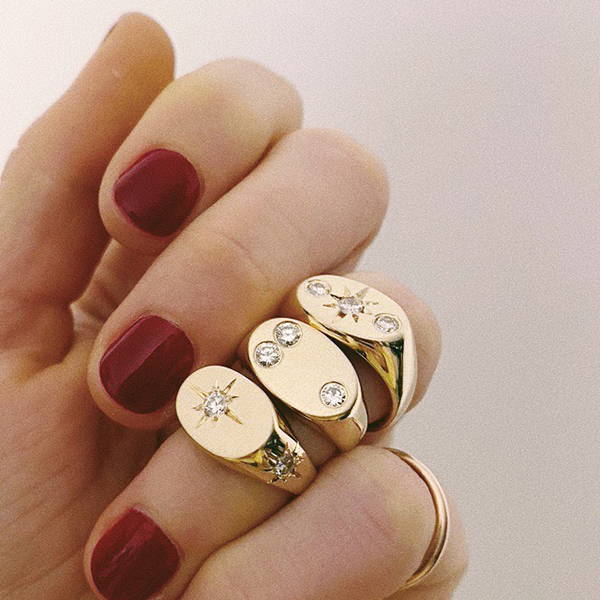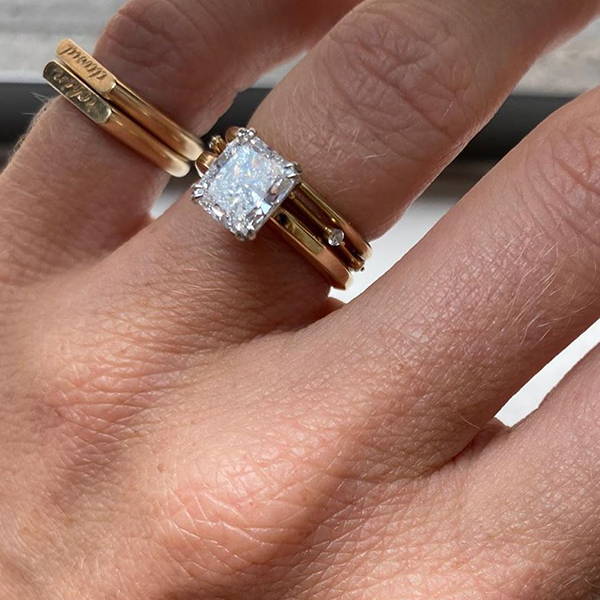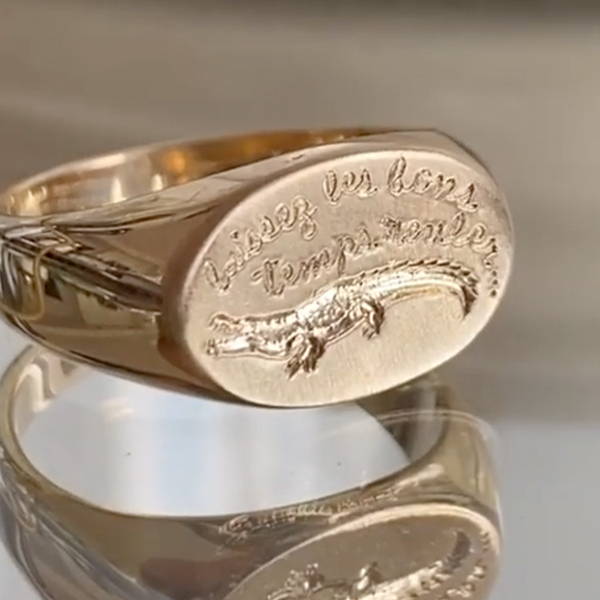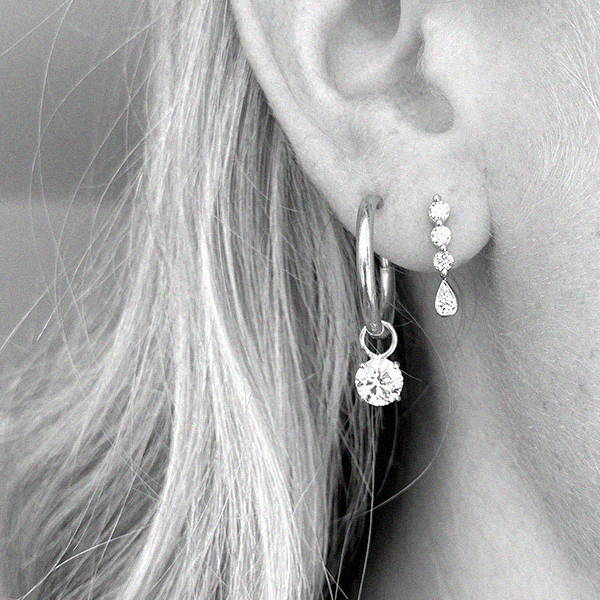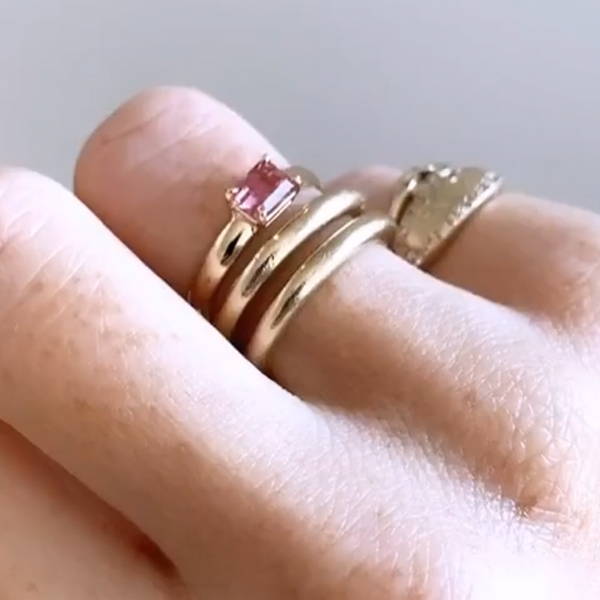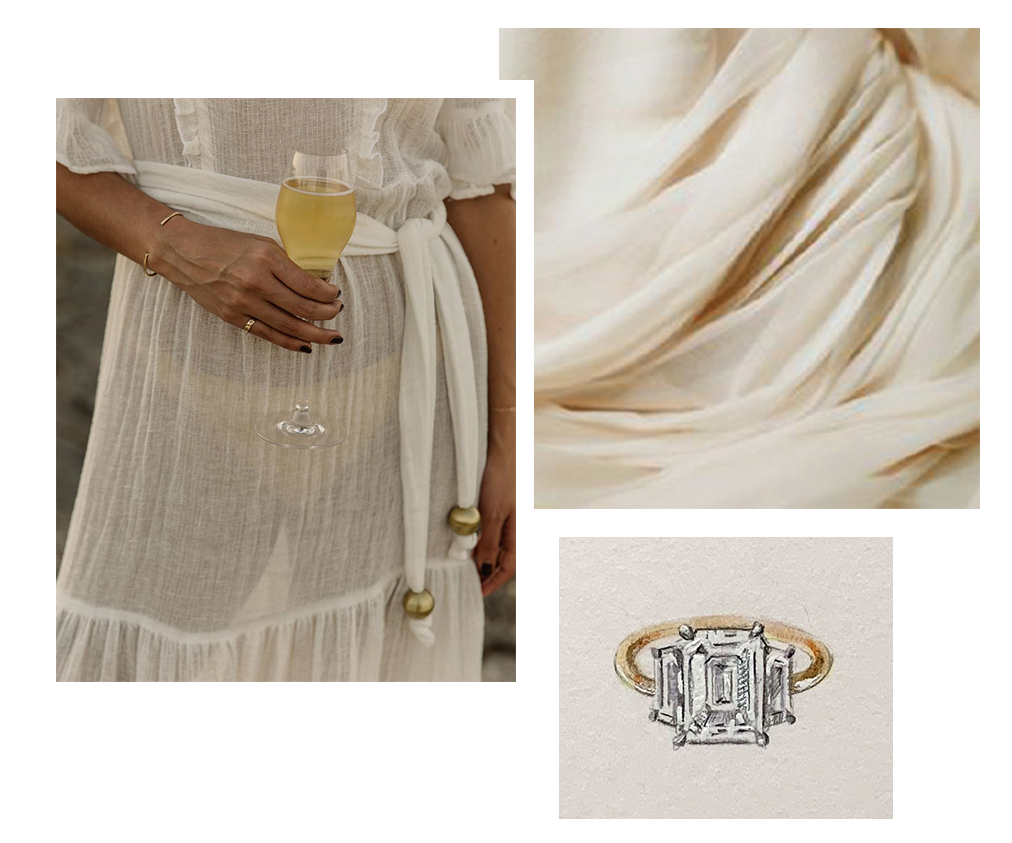 FIRST
We'll start by discussing the project expectations, design inspiration, and budget. Send your pieces off and I'll deconstruct them to analyze metals, measure stones, and start visualizing. You'll receive sketches back with your options presented, and together we'll brainstorm ideas and find what feels right.
Note: customization does not involve melting down gold and creating a brand new piece. Altering gold and metals is a complex process and the alloy percentage can change when heat is applied, thus yielding a different result. Our re-designs involve collecting old stones and transforming into new pieces. Leftover metals can either be returned ot recycled and applied as a credit to the project.
SECOND
With measurements and visions in hand, we will pull together a mood board to hone in on the details. This can include inspiration images, sketches based on stone proportions, your existing jewelry collection, and more. We team up to refine the design from there.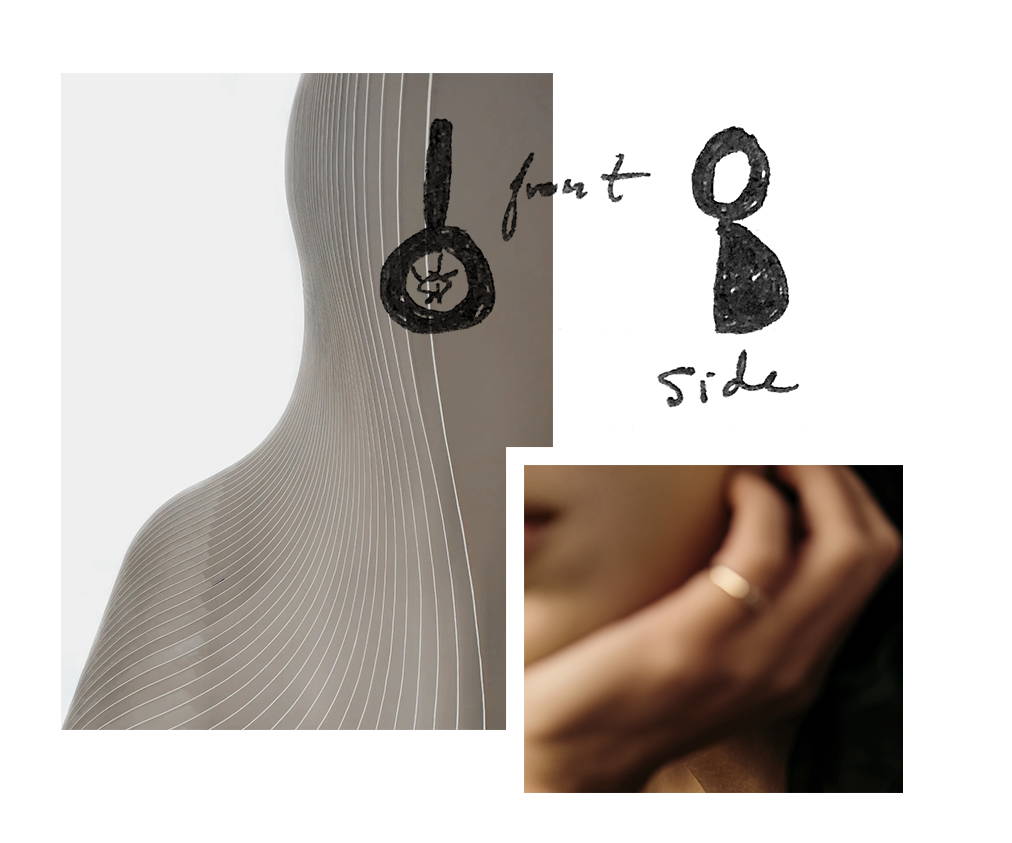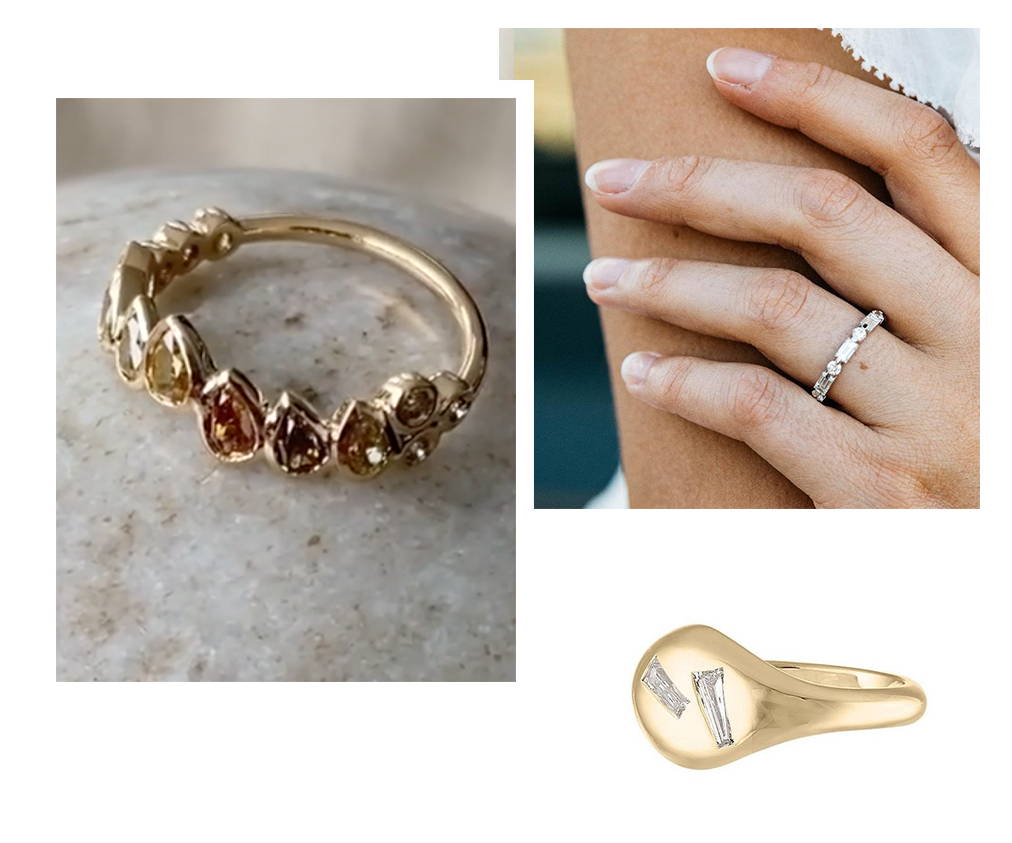 THIRD
The final design is chosen. In some cases, a custom mold is cast for your piece. In other cases, a specific design is laid out for our Master Jeweler to execute. Your crafted piece is then set with stones, polished to your liking, packaged up safely and gift-wrapped by hand. You've just completed your very own fine jewelry design!
Note: Custom work takes between three and six weeks. Communication can be through email, phone calls or video chats. Design projects begin with a deposit and finish with the remaining balance.